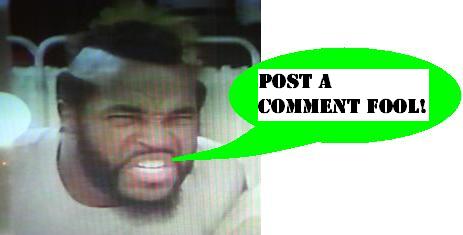 Tranformers Movie 2007 - Arcee
Today we feature what I believe to be the most important of the Deluxe figures, and one could go so far as to say the most important figure in the series, Arcee: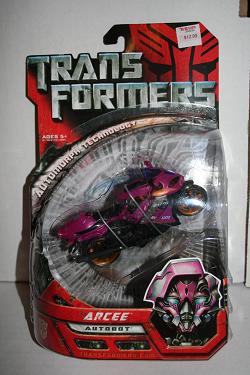 Of course girl Transformers are extraordinarily rare, and official figures of Arcee have only shown up in recent years - now suddenly she is finding release in several different sizes, colors and forms. What makes it particularly poignant in this case, though, is the huge controversy surrounding her inclusion, or lack there of, in the 2007 movie. Rumors run in every direction, but what the actual writers claimed at Botcon was that there seemed to be a fan *backlash* to the initial draft having her in the movie, so they wrote her out. Seems surprising and unlikely, but that's the word from the top. Whatever the truth, we can hope that with the huge success of the movie, and the near certainty of at least 2 more sequels, Arcee will get some screen time eventually.
In terms of the actual figure, you just have to love the '80s hair style that the head sculpt is sporting, or at least which is boldly visible in the box art - nice work again Hasbro!
Posted by charlie on October 18th 2007

Share
---