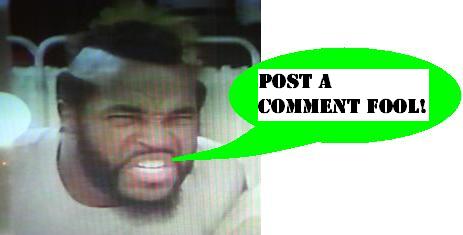 DropKick, final Deluxe figure
At least a month after completing the
Transformers Movie 2007 Deluxe collection
, we finally got the last figure posted today. Dropkick rounds out the tremendously unbalanced Decepticon ranks, and is another tough, dumb soldier:
When we tracked this guy down he was in pretty short supply, but now graces the shelves with the greatest of ease. So goes the fickle nature of the current market - perhaps we might see some of the current figures hang around on the shelves long enough to hit the discount bin, though I wouldn't count on it.
A nice eBay watch for today is a box set of
Bill Cosby's Picture Pages
. Fortunately we scored one of these several months ago, where 5 of the 6 tapes were still sealed, therefore containing their original Picture Pages booklets, as well as the 6th booklet with the opened tape! It's very hard to find these booklets, and was a real treat to finally discover one. It's unclear if this set includes the books, but it still a great piece, though on the edge of being too pricey, as the zero bids indicate.
Posted by charlie on November 4th 2007

Share
---