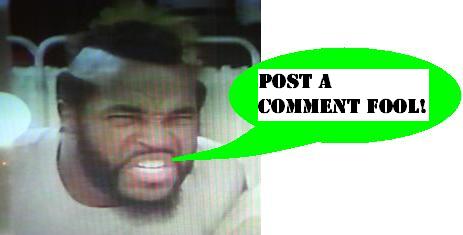 Captain Power - Scout
Today we add the carded Scout figure to the
Captain Power
ranks, bringing the forces of good and evil to an evenly matched four warriors each.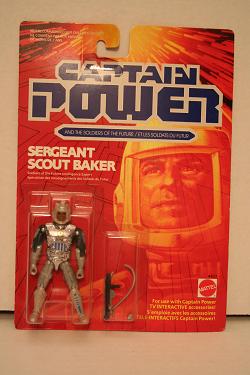 This is the Canadian version of the card, as all of the text is dual language. Securing a US card as well will be useful for comparison sake, as it seems that some of the Bio information may be omitted in favor of having enough space for both languages. They certainly have left out the 'Overmind Data File' header and footer blue bars around the bio info, I suspect for the sake of space.
In awesome, fantastic MST3K news - Joel (who played...Joel...on the original seasons of the show) has recently announced that he and the other original cast members are reuniting and will begin producing new riffed movies, complete with silhouettes and all! Well, not sure about robots, but we can hope. Their official site is
cinematicTitanic.com
and a great interview is available on the
official Star Wars site
.
Interestingly, the host of the later seasons of MST3K, Mike, has recently started his own similar business called
RiffTrax
which isn't mentioned at all in Joel's material, so I have to believe that there might be a little tension behind the scenes. Big thanks go to
The Chase
for this tip!
Posted by charlie on November 15th 2007

Share
---