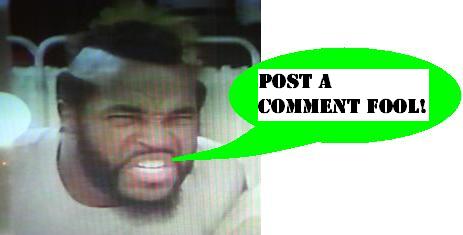 Atari Force Mr. T ad
The new Atari Force comics have delivered the goods, and everyone needs to check out this amazing two-page spread for the 1983 NBC Saturday morning lineup.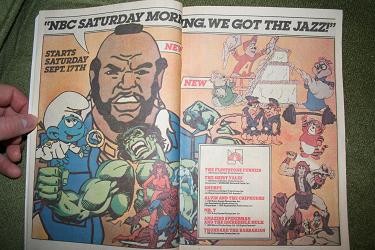 What an amazing lineup that set of pages represents. Everyone who has seen it so far remarks in particular on Thundarr, in particular that it was awesome. I think it's time to do a little research and secure some of those episodes for Preserve's sake.
Today we have an Internet Aneurysm that results from a search for 'nubian spider man', and gives us
this amazing gem
. An awesome behind the scenes picture from an awesome film.
You LOSE, good DAY sir
!
Posted by charlie on November 29th 2007

Share
---