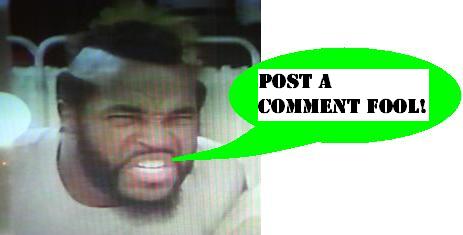 Toy haul 12-2-2007
The scene at the local retail outlets on this first Saturday in December certainly makes it look as though the economy is doing just fine this holiday season. While still pretty comfortably before the Big Day, there is no debating that the shopping frenzy is in full gear. As a result, I wasn't really expecting to find any items to check off of the Preserve list, but was amazingly mistaken!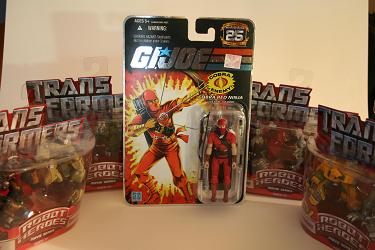 I had all but given up on the local KMart, but figured it was worth a shot as I was driving right by. Low and behold they had a non-zero number of GI Joe 25th anniversary figures on the pegs, and behind the typical Storm Shadow and Shake Eyes was, astonishingly, Red Ninja! That's right, the one figure still missing from the third wave was the only figure from the 3rd wave in attendance at the Big K. Now wave 3 is all wrapped up, aside from the variants of the yellow Striker and Shipwreck with shark tattoo.
WalMart was certainly a nightmare today as well, but after a longer-than-usual walk through the very end of the parking lot to the far end of the store where they stash the toys, I was pleased and surprised to find one each of the latest and probably last wave of Robot Heroes from the 2007 movie. In spite of the Transformers section being mostly picked over, and bands of glassy-eyed parents and howling children plundering through that area of the store as if on a mission, my contact in Toys said she'd unpacked them the previous night and they'd been ignored apparently waiting for the well-timed visit.
Posted by charlie on December 2nd 2007

Share
---