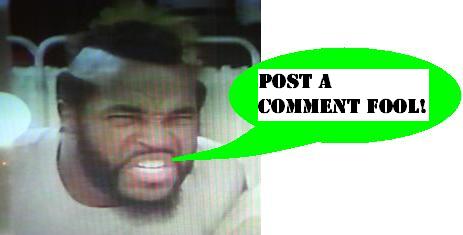 Transformers 2007 - Optimus Voyager
The Voyager Class edition of Optimus Prime from the 2007 Transformers line is another faithful looking rendition of his latest incarnation, capturing the details of the character fairly well given the smaller form factor that was available to work with in this scale of figure. We may also find solace in the realization that they did not picture the awful 'Prime Lips' from the movie, but rather allow this figure to have the battle shield properly covering his lower face.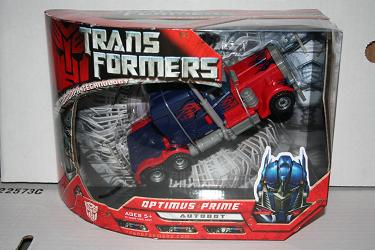 It's sort of surprising that, by the raw numbers, Optimus has a lower stat card than Megatron, being hampered by that '7' in his Speed category. Interestingly, they both score a '9' for Skill, which I find to be unexpected. Megatron's other low score is for Courage, which rings in at a '9'. Of course, a '10' in Courage for Prime is supposed to far outweigh his low Speed score, I'm sure, since Megatron must be stopped, no matter the cost.
Today we have a very interesting eBay watch, which ended on Friday night. It is a giant lot of
custom, re-imagined figures
from the old Bravestarr line, and they are really well done - they got a fair price for them as well. It is worth checking out the completed sales from that seller too, as it looks like they are in the business of making awesome things. For instance, here is their
Ecto-1
.
Posted by charlie on December 15th 2007

Share
---