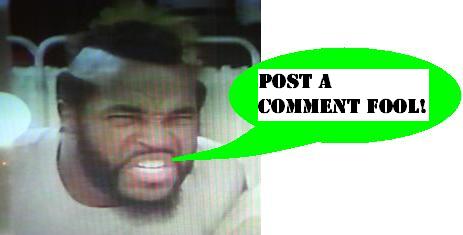 Gi Joe 25th Product Code Table
The section of the Preserve where the
GI Joe 25th Anniversary
line is featured has been given some further detail today, in an effort to keep things well organized before the onslaught of waves 4 and 5 is upon us. In particular, there is now a page which summarizes the
product code information
for the figures so far, which can only be more complete when some of the variants and exclusives are able to be added to the Preserve.
The local Target recently came through with wave 8 of the 30th Anniversary Star Wars figures for 2007.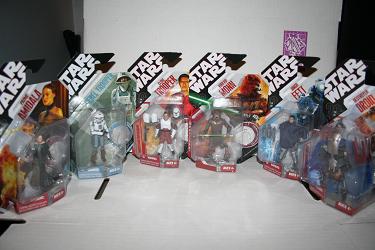 Strangely enough we have not seen either wave 7 or wave 7.5, as it is known, so perhaps the holidays have thrown off the shipping and timing of those products. Still I maintain that the majority of the figures in this line are destined for Prserve reader The Abyss rather than becoming a permanent collection, though Jango Fett in this line is pretty tempting. The Padmé figure is also shocking mannish, dredging up memories of the 1996 Leia which seemed a terrible injustice to Carrie Fisher. Overall I will stick to my bias against the recent three movies, and as this is the 'Attack of the Clones' wave I can give it a pass. The figure from this wave that sticks is, of course, the McQuarrie concept Rebel Trooper, which brings us that much closer to the full set.
Posted by charlie on December 17th 2007

Share
---