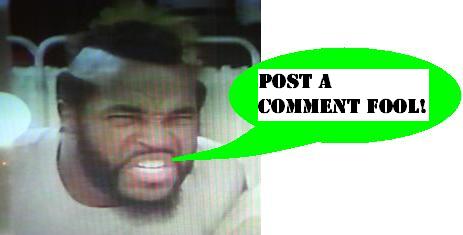 Christmas Countdown: 3 days
Update:
This morning at 12:01am, the very first movie to pop forth from the
Cinematic Titanic
riffing engine, The Oozing Skull, has become available on dvd!
Go here
to read all about the 'plot', and to click through to the ordering centre. Let us hope that this is the first of many!
At this late date, we might as well start a last-minute countdown to the Big Day. If you're still desperately looking for toys for that special someone this year, this is your last chance weekend, though if the local Target is any indication, things are *cleaned out* and really aren't being restocked anymore. Out of curiosity the plan is to hit up the Target at opening time Saturday morning, and see what's new, but I have dire feelings that if you haven't gotten the hoped for toys for the kids yet you may have to cut your losses and do something awesome for New Years. Well, you have
3 days
so get out there and give it your best shot!
There's a great
prop from Tremors II
available on the ol' eBay today - the Dalek-looking detonator from the movie! It's a little too steep a starting price to really consider, this time of year especially, but it looks like it lights up and does awesome things.
Posted by charlie on December 22nd 2007

Share
---