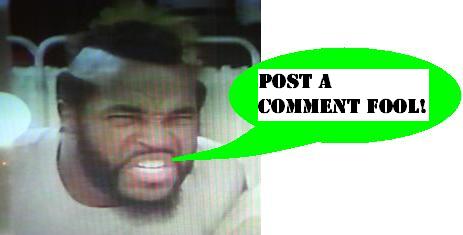 Walmart Reset and Indy
As I've been ranting about both here on the Preserve and on the tfw2005.com boards, several of the WalMarts within 50 miles of the Preserve have told me that they will be resetting their toy department shelves on or around the 13th. A follow-up call today to the local department manager confirms that the reset will actually take place this Saturday, the 12th.
The reason this is particularly interesting is that they will probably unleash a good amount of held back, or just-delivered product when the new design is put into place. What is actually of key interest is that a visit to this store tonight found that the Star Wars and Transformers pegs, bare still, had been moved, and along the entire row were taped the new Planograms. I have been lamenting the loss of the GI Joe line at this store, and was delighted to see that four pegs for single carded 25th Anniversary figures, and three pegs for comic book 2-packs were listed on the planogram, wedged between the glut of wrestling figures. This is a great thing to see, and it hopefully shows that the strength of this line has convinced WalMart corporate to bring it back, thereby further benefiting Hasbro's sales, and keeping the line well funded for that much longer!
In exciting Indiana Jones news: The full write-up isn't quite done yet, but pictures and text about the smallest of the four new Lego sets is underway. As if there was any doubt, the most modestly priced set - Motorcycle Chase - is also perhaps the most awesome, in that you receive not only an Indiana Jones Lego figure, and a German Motorcycle Driver Lego figure, but you also get a Professor Henry Jones, aka. Sean Connery Lego figure!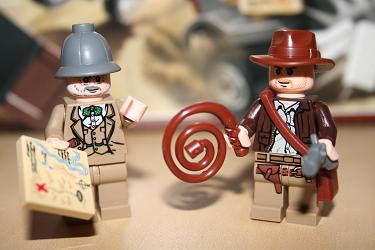 I know - fantastic! The set itself is surprisingly cool as well, with the moving gate on the guard tower, and the two motorcycles that each roll well and stand on their own. While there were some voices raised that it was not a good value, I must insist that the opposite is true, and for the price of a standard action figure and a cup of coffee, this set is an easy choice.
Posted by charlie on January 10th 2008

Share
---