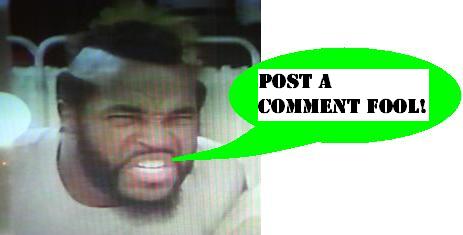 AvPR-a-thon
Update:
The first wave of
Indiana Jones figures
to come from Hasbro has been posted as pre-orders on entertainmentEarth.com - check them out! An exciting thing to notice is that there are unannounced figures in the wave, and we can bet that they will be revealed at Toy Fair!
At long last, and in the sort of wave that really makes the days of fruitless searching feel somewhat worthwhile, the AllSpark line of Transformers figures have started to filter into the second-tier market in which I exist. In particular, all three of the Deluxe class cars, and the G1 homage repaint Optimus Prime Voyger class figure turned up, but it took two different stores to pull it off.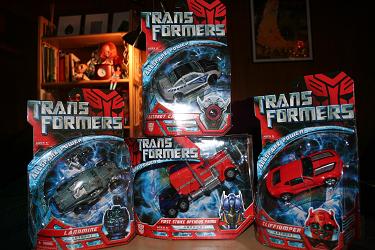 My friends on the inside over at WalMart gave me to know that the reset is underway, but that the real product push will be this next Wednesday. The real excitement is, as mentioned before, the return of the GI Joe section at that same mega-store, and it doubles the chances of the Preserve being able to keep up with the great 2008 lineup that Hasbro has in store for us!
Today, and into Sunday at the Preserve, we have a very special event planned. Well, not as special as going to meet Don "The Dragon" Wilson or getting a tour of the Hasbro facilities, but pretty awesome none the less. Today we plan to embark upon the 'chronological Aliens vs. Predator marathon'. What this means is, we will experience the entire, increasingly misbegotten, franchise, in proper order with respect to the timelines of the movies. The lineup will look like this:
879 min. = 14.65 hours
The addition of the fieldtrip to the actual movie theatre, mid-marathon, is a new addition, though one we've certainly kicked around previously during similarly opportune times. It is a lengthy endeavor, and will end with a decided whimper at a terrible hour, but will certainly be another feather in the boot of experiential cinema!
Also, big thanks go out to Preserve friend, Yori, for redesign suggestions and help with the new updated styling of the Preserve!
Posted by charlie on January 12th 2008

Share
---