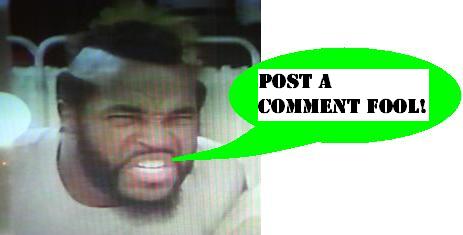 GI Joe comic 2-packs wave 2
It was unexpectedly fantastic to discover the second wave of GI Joe 25th Anniversary comic 2-packs at WalMart today, especially when what caught my eye was the gleaming silver head of Destro glinting from behind the well stocked front-layer of wave 1 comic packs. Hopefully we'll see Hasbro being able to keep the 2008 Joe product on the shelves a little better than they did with the first entries in this series - so far almost so good!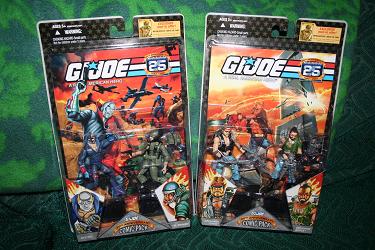 All four of these figures really look fantastic! Destro is rocking it in his classic colors. Ripper and Torch look as bad ass as you'd hope for, with the shades, the great hair and weaponry galore. Breaker even blows a bubble..how great is that? Well, he has a bubble you attach to his mouth, but it still rocks. Follow these links for the
Destro/Breaker set
and the
Ripper/Torch set
details.  
As everyone who has been paying attention has probably seen by now, these comic packs each come with a sticker that is part of the 'Rescue Doc' mail-away offer. That's right - Mail Away!!
When you have collected 6 stickers, you can send them in to Hasbro and just hope with all your might that some number of months later, when you have all but forgotten that the offer even existed, some magical day you get a package in the mail...what could this be...great jumpin' jarhead it's DOC! What a great way for them to remind us of that excitement and anticipation, the precise likes of which none of us have likely been able to recapture since those early, hallowed days. With five comic 2-packs having now been released, I am 1 sticker away from the Doc Document being able to hit the post office. Come on Hasbro, let's hook up wave 3!
Posted by charlie on January 16th 2008

Share
---