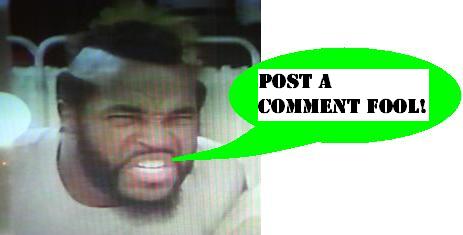 Cinematic Titanic update
Update:
Here is a
news story
from December 7th (so, a little old, but news to us!) from Topps with a little more detail about their upcoming Heritage Indiana Jones card line! Also, an important bit of information that I failed to mention yesterday - each pack will even come with a stick of gum!! Is it 1985?? I think so!! Lastly, check out this
beautiful promo ad
they have for this line, complete with a look at some card designs and the packaging! Below is a fragment of the Topps ad, click through to see the whole thing!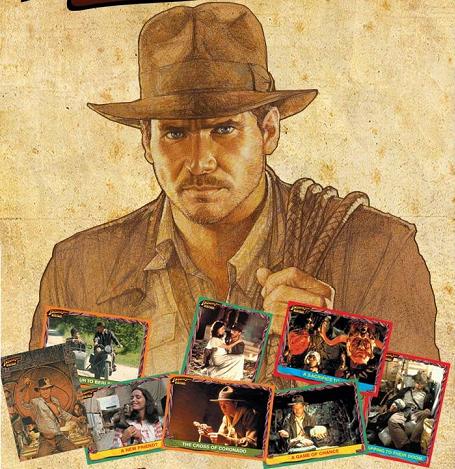 ---
An email received yesterday from the folks over at
CinematicTitanic.com
pointed to
a recent interview
of Joel with the slashdot community - it's an interesting read, and maybe more revealing than some people are comfortable with judging by the reactionary reader replies. Overall I think it makes fine sense, and I wish them the best, and will lend my financial support to purchasing their DVD releases. Of greater interest is that the newsletter email clarifies the ominous and mysterious non-answer to the question put to Joel about his thoughts on
Mike Nelson's RiffTrax service
. Here at the Preserve we have speculated along similar lines, namely that there was some sort of falling out, and the former collaborators were now at odds, each attempting to be the first and best to cash in on their much loved franchise of yore. The email, delightfully, clarifies that Joel in fact bears the Mike Nelson group no ill-will, and claims to be on good terms. True or not, I'm glad that the issue was finally raised, and that there is an officially stated position to get behind!  
Indiana Jones news continues to be in the front of all our minds, as the onslaught of product that we will see in 2008 is almost audible in it's rumbling procession towards our stores, homes and hearts. Of particularly mind-blowing interest is a gem unearthed today by the Preserve research team. The inside cover of the February 2008 Previews comic magazine was a single, full-color, eye-catching advertisement for a 90 trading card series, to be released by Topps, in support of the Kingdom of the Crystal Skull movie that will land in theatres May 22nd. A visit to the online companion to the Previews magazine provided some spectacular extra details, that in February, which happens to begin today, Topps will be releasing a
Heritage collection of cards
featuring the original three Indiana Jones movies!! Special inserts will include sketch cards, but more awesomely will also feature autograph cards from Harrison Ford, Sean Connery, John Rhys-Davies, Short Round (Jonathan Ke Quan), and more! Personally I'd be thrilled with a 'German Mechanic' autograph. These cards will only be available in specialty stores, so ask your comic retailer to order you a box today. With one guaranteed autograph (or sketch) card per box, it's worth every penny!  
Finally, head on over to
Hobby Link Japan
and check out two short videos that they have posted of their coverage of the 2007 All Japan Plamodel & RadiCon Show. With Toy Fair fast approaching, I find coverage of other like minded shows to be more and more fascinating as a sample of how to approach our impending coverage. Check out their
video 1
and
video 2
about the event, and their main page for a bunch of still images all with good descriptive text. Let this be another appetizer in the feast of Toy Fair!
Posted by charlie on February 1st 2008

Share
---