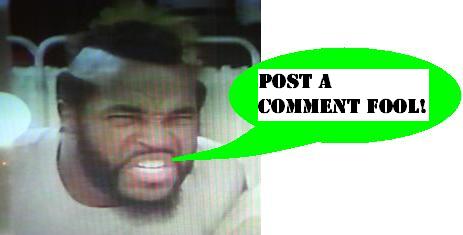 Comic 2-pack Capt. Ace vs. Wild Weasel
Update:
Fans of
The Karate Kid
, one of the defining movies from The Greatest Decade, take notice. I discovered the most mind-blowingly awesome thing over at
retrocrush.com
today, and feel that it is a jewel that absolutely must be shared with everyone.
Billy Zabka
, known for his many roles playing the antagonist in '80s movies, is perhaps best known as the blonde haired Johnny Lawrence, of the Cobra Kai dojo! Well, my advice to you is to read the interview with Zabka, which is illuminating and thoughtful, and then watch the video...which is astonishing...
by clicking here
. You're welcome - and thank you to retrocrush and music group
No More Kings
!!  
The next comic 2-pack from wave 3 in the GI Joe 25th anniversary line is Capt. Ace and Wild Weasel! This is the only comic of the 3rd wave that is a reprint of an original comic (#115), rather than being an entirely new creation by Larry Hama. Again, feast your eyes on the detailed close-up pic of the two figures in this set - another strong entry! Click the image to go to a detail page about this set.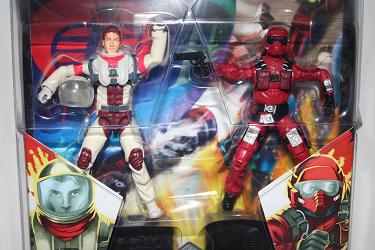 As you have probably seen on other news outlets today, I feel compelled to also post a link to the
new Indiana Jones trailer
. Opinions vary widely about the trailer as they do about the entire movie, which is somewhat unfair given that no one has seen more than a few clips so far. I personally had been concerned that it would be some Batman Beyond action, where there was an old withered Indy in his ivory tower, who sent little LaBeouf around on adventures. Seeing this trailer, where Ford is swinging and whipping and crashing and fighting - it's somewhat reassuring, and makes me a little more likely to embrace the film until I'm proven otherwise.
Posted by charlie on February 15th 2008

Share
---