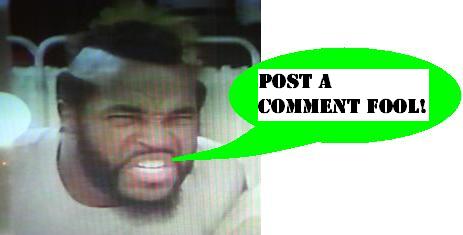 Transformers Target Exclusive Scout - Crosshairs
The fertile hunting grounds of Long Island, explored during the Toy Fair trip, provided a significant diversity of product from my small town. In particular, the latest wave of Target Exclusive Scout figures, which I had never seen in person, turned up in non-zero numbers, allowing for the completion of that line! Featured today we have Crosshairs, the Autobot armorer. Click the picture for a detailed page.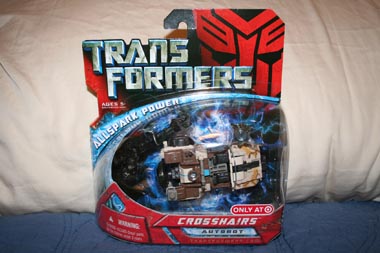 I enjoyed his bio, as it gave a great amount of character development in the few short phrases of text that are available. The attention to detail, and near insane level of categorization and incomprehensible filing systems are all things that I have a certain understandable passion for; and it is all applied to high powered weaponry! Crosshairs may be one of my new favorite characters.
Posted by charlie on March 8th 2008, 12:35 AM

Share
---