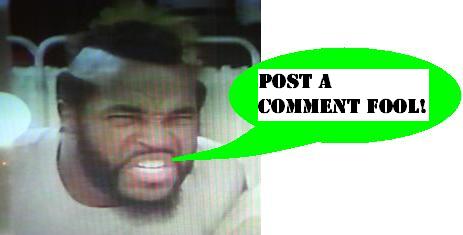 Sega Master System Import Title - Speedball
Continuing to fill in the manageable but still sizable Sega Master System title library in detail, check out the import title Speedball! Click the picture for additional photos of the contents.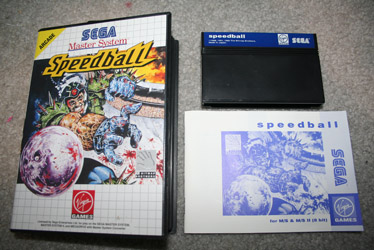 This is another title released through Virgin, and as such they continue their one-printing-for-all method, with eight languages and a massive multi-lang instruction book being part of the package. You have to love the abridged write-up on the back:
Speedball is the action sport of the 21st century. Dodge neckbreaking tackles and bone-crushing body slams to pass a solid steel ball towards your opponent's goal. Hammer your foe enough times and he'll cry for mercy.
I love the Master System, but something tells me that the graphics may not quite be up to cashing the check that text just wrote. The game actually features a cool top-down perspective very similar to SmashTV (being one of the very favorite arcade games here at the Preserve, as played in actual arcades). Also notice that some friendly person over seas was goodly enough to save the SEGA sticker on the inside of the case, preserved for all these years.
So just remember:
Speedball is de sport van de 21ste eeuw
.
Posted by charlie on March 11th 2008, 09:12 AM

Share
---