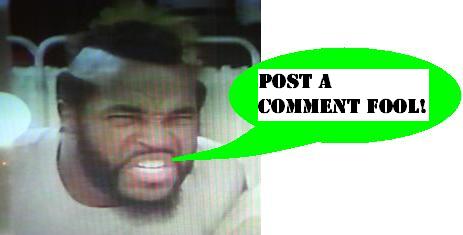 Press Release - Organic, Gurren Lagann
FOR IMMEDIATE RELEASE
Re: Organic Hobby, Inc releases the next new figure as a part of Kaiyodo's Revoltech Series, "Revoltech Gurren Lagann"
After the successful releases of the first generation of Revoltech's figures sculpted by the brilliant "Yamaguchi Katsuhisa.", Organic Hobby, Inc in conjunction with Kaiyodo proudly introduces its new products for the U.S. market, "Revoltech Gurren Lagann."
The concept of "REVOLTECH" is an innovative joint system that allows the figure(s) to demonstrate any kind of dynamic and realistic pose unlike any other PVC action figure.
Not only can advanced "figure modelers" demonstrate "cool" and almost real poses for each "REVOLTECH" figure but also the consumers as well.
Organic Hobby, Inc in conjunction with Kaiyodo will release every month, two to three new character figures as part of the "REVOLTECH Series."
The following figure is set to be released in May with a SRP of $24.00.
Revoltech Gurren Lagann
, is based on a Japanese shônen anime television series animated by Gainax and co-produced by Aniplex and Konami known as "Tengen Toppa Gurren Lagann (or Break-Through Heaven Gurren Lagann" or more loosely "Heaven Shattering Gurren Lagann)." The "Gurren-Lagann" is originally formed as a response to the Enki's initial two-headed configuration. Its status as a fused machine (with two exceptionally spirited pilots) makes it one of, if not, the most powerful entity of its size seen in the series. The figure is 5-6" tall and has 54 articulation points with 19 joint parts. "Revoltech Gurren Lagann" comes equipped with interchangeable accessories and parts (1 core drill, 1 optional pair of sunglasses, 4 optional hands, 1 optional head and 1 display base).
Organic Hobby is one of the largest Hobby and Toys makers/manufacturers in Japan and is also very popular for its specialty in "Anime & Manga" industry. Organic Hobby, Inc (U.S Office) is introducing these and other unique products based on J-POP culture to U.S. markets and customers. All of our company's product can be found throughout our official distributors such as AAA Anime, Diamond, 88 Dragon Trading, Entertainment Earth, BBCW, Yes Anime, etc...
Posted by charlie on March 19th 2008, 06:14 AM

Share
---