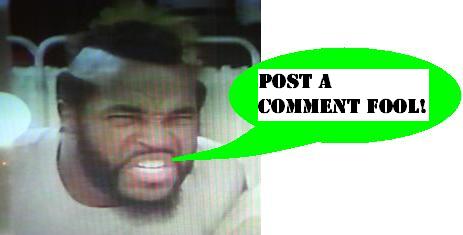 Mezco - NYCC Exclusives
BIGGIE AND JASON TAKE NY!
NY-Comic-Con returns
to New York April 18-20th and once gain Mezco will be thrilling collectors with an offering of collectibles exclusive to the event.  
Sure to excite East Coast collectors, Mezco will be offering notorious B.I.G. aka Christopher G. Wallace. He's an all-time great; an unparalleled storyteller, and a man whose talent can only be compared to the size of his legend. The Notorious B.I.G. action figure stands 9" tall and will captivate Biggie fans of all shapes and sizes. This exclusive version of Biggie is decked out in the outfit he rocked in his Juicy video, an authentically reproduced yellow basketball jersey. Includes removable towel, gold chain, sunglasses, and microphone. This is a limited edition figure with only 2000 produced worldwide.  
Fresh from scenic Camp Crystal Lake, the twisted minds of Mezco have outdone themselves with this new Stylized Jason figure variant. Like the regular edition, this 10 inch tall terror has a removable trademark hockey mask, a gruesome severed head, three camper killing weapons (machete, ax, spear), real cloth clothing, and fourteen points of articulation. What makes this variant unique is his "fresh from the grave" moldering skin tone, his dark brown pants, and his uniquely battle damaged mask from "Freddy VS Jason".  
Both figures will be Available at NY Comic Con (4/18-20, 2008) and at MezcoDirect.com, while supplies last.  
About Mezco:
Mezco Toyz is a toy company unlike any other. Mezco combines humour and horror, with action and adventure to produce the most sought after collectibles and toys on this or any planet. Mezco Toyz is an experienced developer and manufacturer of action-figures, toys and collectibles and has created figures for such high-profile licenses as Heroes, The Spirit, Hellboy 2, Hellboy 1, Cinema Of Fear, Family Guy, South Park, Animal House, Blues Brothers, Scarface, Under Dog, King Kong, The Goonies, and Edward Scissorhands among others. Learn more at
www.Mezcotoyz.com
.  
About New York Comic Con:
New York Comic Con (April 18-20 in the Jacob Javits Center) is the East Coast's biggest and most exciting popular culture event. An enormous show floor plays host to top entertainment industry leaders showcasing the latest and greatest in comics, graphic novels, anime, manga, video games, toys, movies, television, and more. New York Comic Con gives attendees access to top entertainment industry talent, panels, and autograph sessions as well as sneak peaks and at upcoming television shows and motion pictures. And with dedicated professional hours, New York Comic Con is a market, bringing together the major players in the worlds of comics, film, and television. New York Comic Con is the biggest popular culture event on the East Coast and the only one that puts attendees and professionals in the core of pop culture, media, and licensing in the most exciting city in the US -- the birth place of comics -- Gotham City. Further information can be found at
www.newyorkcomiccon.com
Posted by charlie on March 22nd 2008, 07:41 AM

Share
---