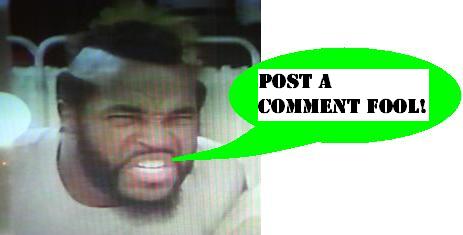 Topps Indiana Jones cards
With tremendous excitement, a package was received yesterday that contained a single solitary box of the new Topps Indiana Jones Heritage cards, in all of their vintage-homage glory!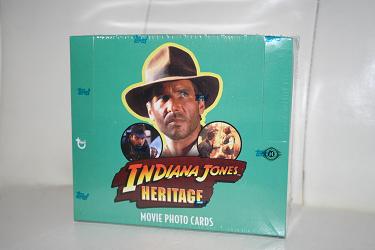 For the last month or more, we've been building this series up for ourselves and others. Having recently seen the sketch and autograph cards that have been deluging eBay, thanks to the rabid case-breaking habits of the card dealers of the world, the excitement has grown further!  
Now, it's unclear that there is any sort of economic wisdom behind the actual purchase of a full box, such as this one, for about $50, when a full set of the basic 90 cards can be found for between $5-$10, and the mid-range autograph and sketch cards don't seem to go for very much more! It seems, then, that the case premium, as with any set that commands a few very nice chase cards, is maintained solely on the possibility, however minute, that a super rare Lucas or Ford autograph card may be pulled, or one of the true works of art, either of which easily command at least $500 on the secondary market. Either way, breaking into this box will be exciting (which is the true value) and a full rundown of the contents will follow shortly!
Posted by charlie on March 29th 2008, 06:42 AM

Share
---