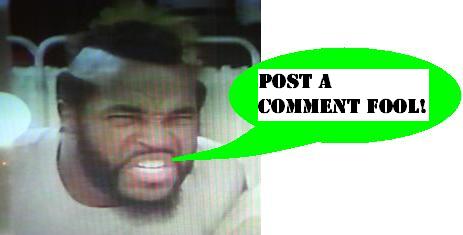 Transformers Walmart Exclusive divebomb
Nearing the end of the fantastic Walmart Exclusive Transformers which came out last month, today we feature another Decepticon, Divebomb! Click the image for more information.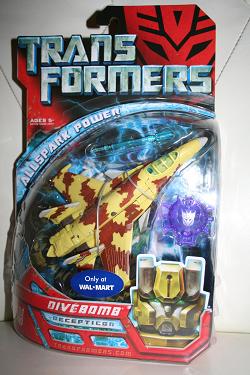 Divebomb just wants to be pals with his brothers in arms, but sadly he emits too much robot B.O.! That's just harsh, Hasbro! We would be led to believe that this will only make him a more fierce and bloodthirsty warrior, though maybe it'll just make him all emo and he'll sit in a quiet corner of the Decepticon base, irradiating it up and listening to robotic Death Cab for Cutie.
Posted by charlie on April 7th 2008, 11:11 AM

Share
---