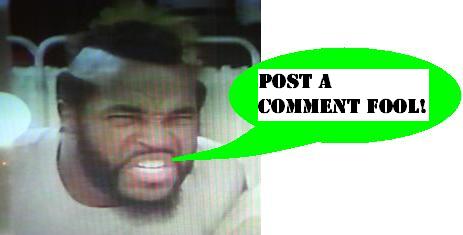 Press Release: GI Joe - Hall of Heroes

Top Ten to be Decided on by Fans!
Just when you thought the amazing 25th Anniversary G.I. JOE action figure collection had ended...along comes the new fan-generated Hall of Heroes!
In celebration of over 25 years of G.I. JOE VS. COBRA, Hasbro is creating the Hall of Heroes single-carded 3-3/4-inch figures.
Starting today, April 15th, Hasbro's 25th Anniversary line of G.I. JOE figures will be posted on GIJOE.com, where fans will be able to vote for their favorites. All 62 single-carded 3-3/4-inch figures released through 2008 will be eligible for the vote.
The ten figures with the most votes through May 12th will be announced at the G.I. JOE Convention in Dallas (June 27-29). These top ten figures will be released in spring 2009 like you've never seen them before­ with unique deco and commemorative packaging!
The figures battling for a position in the Hall of Heroes are:
1 Storm Shadow in grey camo
2 Snake Eyes and Timber
3 Cobra Officer
4 Cobra Commander with hood
5 Flint
6 Serpentor
7 Cobra Trooper
8 Lady Jaye
9 Buzzer
10 Beachhead
11 Zartan
12 Shipwreck
13 Sgt. Stalker
14 Red Ninja
15 Firefly
16 Cobra Commander with helmet
17 White Storm Shadow
18 Gung-Ho
19 Scarlett
20 Destro
21 Roadblock
22 Cobra Air Trooper
23 Duke
24 Snake Eyes in all black
25 Sgt. Flash
26 Destro with blade
27 Snow Job
28 Crimson Guard
29 Wild Bill
30 Armored Cobra Commander
31 Sgt. Rock 'n Roll
32 Lt. Torpedo
33 Duke with jetpack and flag
34 H.I.S.S. Driver
35 Cobra Viper
36 Spirit Iron-Knife
37 Snake Eyes with butterfly knife
38 Major Bludd
39 Flint Tiger Force
40 Arctic Snake Eyes
41 City Assault Roadblock
42 Cobra Commander with striped helmet
43 Cobra Officer Night Force
44 Baroness in blue uniform
45 G.I. Joe Hawk
46 Sgt. Bazooka
47 Barbecue
47 Storm Shadow in black
48 Snow Serpent
49 B.A.T.
51 Duke Tiger Force
52 Cobra Wraith
53 Mutt & Junkyard
54 Cobra Para-Vipers
55 Cobra Bazooka Trooper
56 Cobra Croc Master
57 Pilot Scarlett
58 Specialist Trakker
59 Sgt. Airborne
60 Cobra Eel
61 Swamp Zartan
62 Flint in Cobra gear
Thank you for your support!
The Hasbro G.I. JOE Team
Posted by charlie on April 15th 2008, 08:22 AM

Share
---