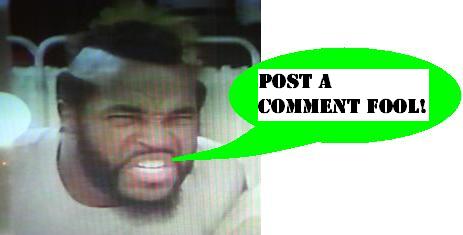 NY Comic Con - Starship Troopers 3
While we intend to give this particular topic a larger treatment shortly, I wanted to get the ball rolling as soon as possible. One of the most enjoyable panels we were able to attend over the weekend was the
Starship Troopers 3
panel, which took place Saturday evening in the large ballroom.
The TM Revolution insane-queue was in full swing, and I guess many people were distracted by that so we didn't have to fight and claw our way into the room, and were able to get some nice photos and to chat with the folks afterwards. The writer/director of the movie,
Ed Neumeier
(who also happened to write
Robocop
!) was on hand, as were
Casper Van Dien
(reprising his role as Johnny Rico) and
Jolene Blalock
. They showed a highlight reel of footage from the upcoming movie, and it was squarely in the zone where the Preserve likes to be. Neumeier admitted that Starship Troopers 2 was somewhat of a misstep, but that they had tried to get back closer to the feeling of the first movie, with more over the top bugs, constant action and the crazy TV government propaganda that we all loved. With a budget of only $10mil from the studio, the shots we saw were most impressive, and we recommend any and everyone who has any interest in fun sci-fi movies to check this out.
As is often the case with some of the most enjoyable films that humans make for one another, the studio has determined that this work is to go right from the editing room to the WalMart shelves, being that it costs somewhere in the neighborhood of $37.5mil to get a movie into theatres. However, Neumeier stressed that if Sony heard from enough fans that they might consider doing a limited theatrical release.
We think that this is just a fantastic possibility, and encourage people to contact Sony Pictures about this topic personally! You can check out the Sony Pictures page about the movie
right here
, and contact them at
consumer@SPHECustomerSupport.sony.com
- when we find a more specific address we'll be sure to post it.
Look for ongoing updates at the Preserve about this movie, and the efforts to get it some public screen time! Do your part, be a patriot, write Sony today!
Posted by charlie on April 22nd 2008, 12:43 AM

Share
---