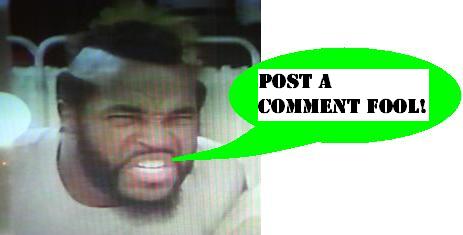 NYCC - Kotobukiya
Kotobukiya, the Japanese manufacturer of high end collectables from a variety of pop culture sources, was on hand at the NY Comic Con showing off their fine wares. We hadn't caught up with them at the 2008 Toy Fair, so this was a chance to get some great first hand looks at their newly featured products.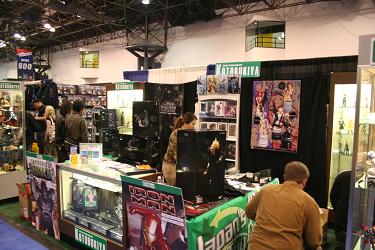 Their ArtFX statues were looking excellent, with IG-88, Zuckuss and Bossk looking huge and badass.
Also, let us not forget their excellent entry into the Indiana Jones mayhem this year, with this fantastic ArtFX piece of Indy escaping from the giant boulder in the temple. A fantastic piece, and if your budget allows it will easily be a marquee part of the 2008 Indiana Jones collection. Pay no attention to my Dark Horse goodie bag in the reflection!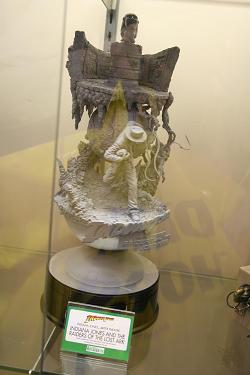 They had plenty more items on display, so be sure to
click here
for the full gallery!
Posted by charlie on April 24th 2008, 11:43 PM

Share
---