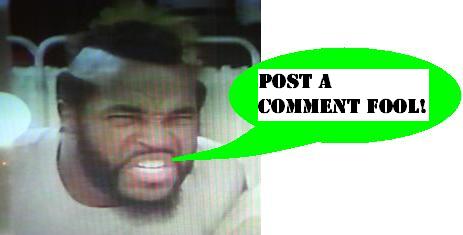 Press Release - Organic, Tezuka Moderno Labo Series
Organic Hobby, Inc proudly introduces its new and original products for the U.S. market, "Tezuka Moderno Labo Series [Leo, Sapphire, Dr. Ochanomizu & Sharaku]." Organic's Tezuka Moderno Labo series brings the best selection of Osamu Tezuka's most popular characters adorably redesigned and articulated miniature PVC figures.
These items are limited quantity so don't wait too long......
The following four figures set to be released in June with a SRP of $15.00 [Master case: 48 pcs] are:
"Leo" also know as "Kimba" is a fictional character originated from a Japanese anime series from the 1960s named "Jungle Emperor" (or also known in the United States as Kimba the White Lion), created by Osamu Tezuka, and based on his manga of the same title which started in 1950. It was the first color TV animation series created in Japan. The entire series of manga was first published in serialized form in Manga Shonen magazine. "Leo" is 3" tall PVC figure and comes in a clear box. The figure has a swivel joint located at the neck.
 

"Sapphire", is originated from the Japanese manga "Princess Knight. The young Prince of Silverland Sapphire, is in reality a girl, but must pretend to be a boy in order to inherit the throne and prevent the evil Duke Duralumon from taking power. "Sapphire" is 3" tall PVC figure and comes in a clear box. The figure has a swivel joint located at the neck.
 

"Dr. Ochanomizu" is a fictional character created by Osamu Tezuka, introduced in Episode 1: Birth of Astro Boy, where he rescued Astro from Caccitore's circus. The present head of the Institute of Science and a fearless campaigner for robotic rights. Kind, patient and good-natured, he serves as a mentor for both Astro and Uran, and would willingly give his life for either. Somewhat eccentric by nature, he tends to be excitable when faced by a scientific mystery, particularly when his opinions are questioned by his scientific colleagues. "Dr. Ochanomizu" is 3" tall PVC figure and comes in a clear box.
 

"Sharaku" is the main character of Osamu Tezuka's manga and anime known as "The Three-Eyed One (Mitsume ga tooru)". He is a little boy who has a terrible power. On his forehead is a third eye that, if open, releases extremely dangerous mystical energy that turns him into an evil sorcerer, bent on conquering mankind, and able to summon demons and wielding a red harpoon wand called Red Condor. Sharaku is, in fact, descended from the mysterious ancient race of Three-Eyed Ones, who were responsible for constructing the pyramids and many wonders of the ancient world. "Sharaku" is 3" tall PVC figure and comes in a clear box.

Organic Hobby is one of the largest Hobby and Toys makers/manufacturers in Japan and is also very popular for its specialty in "Anime & Manga" industry. Organic Hobby, Inc (U.S Office) is introducing these and other unique products based on J-POP culture to U.S. markets and customers. All of our company's product can be found throughout our official distributors such as AAA Anime, Diamond, 88 Dragon Trading, Entertainment Earth, BBCW, Yes Anime, etc...




Posted by charlie on April 25th 2008, 05:31 PM


Share
---