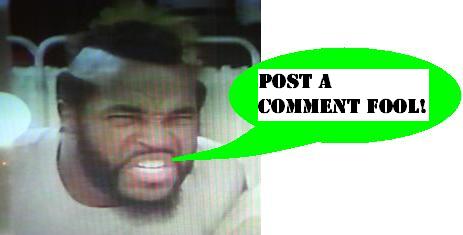 Monster Mania catchup
The backlog at the Preserve is mounting to truly unheard of and teetering heights, and as such we wanted to take a step back today and make sure that the good ol' Monster Mania X was not forgotten to the sands of time and the mists of history! Several more galleries and rundowns have been added, which you can get to from the
home page for the event
. Before you follow that link, you can check out several of the highlight photos from the new set.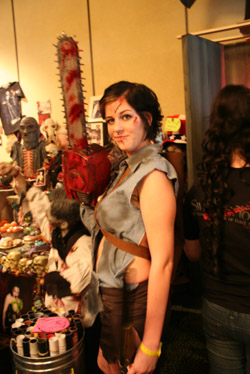 How can you not love Lady Ash? Man, we sure did, and we know very well that Bruce Campbell would as well. Elsewhere in the show, it was nearly impossible to meet the several rockstar celebs all weekend, but we were lucky enough to get an audience with Keith David and Roddy Piper. We've discussed Piper on the Preserve update before, and how great he was. Now it's time for our Keith David pic.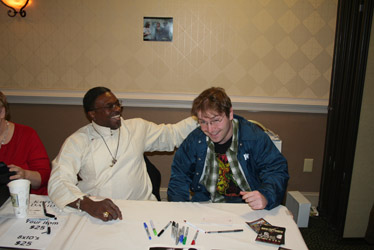 The Uncle had such a great candid with Keith that I snapped before they were ready, that it really deserves the front page. He was a cool guy, and it was an honor to meet him. Make sure to jump over to
the convention page
for more pictures from the show!
Posted by charlie on April 30th 2008, 01:47 AM

Share
---