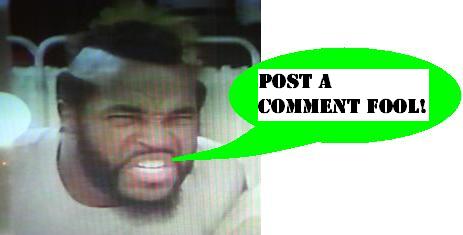 Transformers Movie - Incinerator
Toy Hunting Reminder:
Loyal Preserve readers, do not forget that today, the first of May, marks the 'official' release of the Hasbro Indiana Jones figures, to a retail outlet near you!! Now, this comes with the caveat that the WalMart and Target in my small town may not necessarily have the figures out on the shelves this morning - hopefully this is not the case with your stores! However, WalMart should do their 'mod' tonight, where some reorg happens in the toy isle, and Target is scheduled to do their Indy stocking this coming Sunday. Now, bear in mind that since the big red Hasbro date stamped on the Indy boxes is May 1st, these stores should have no official trouble selling you these figures today, so if you hit up a store and don't see them, start bugging the helpful toy isle folks. And the clothing department folks. And the grocery department folks. Basically work your way down the chain, and *someone* should throw you a bone! Best of luck, and get hunting!
Today's toy update is the final Voyager figure from the Transformers Movie line, making the posted collection complete! Well, ok, the Premium Voyager figures still need to go up, as do the Best Buy exclusives, and Robo-Vision Prime...egad, well, today enjoy the last regular series Voyager figure, AllSpark Powered Incinerator!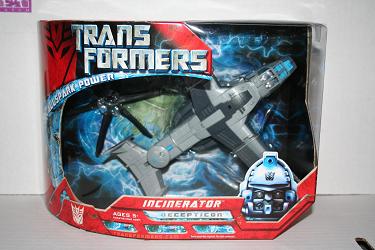 Incinerator is a bloodthirsty 'Con, who loves to extract info from the hapless Autobots he captures through various torturous means, eventually disposing of them regardless of what they do or don't know. You gotta love his devotion to the cause. Incinerator is also remarkable in that it is a new mold! Hasbro may be guilty of the more-than-occasional repaint, but in this case, so late in the series, they deliver another brand new mold, and I think that it's pretty spectacular. The blades for hands in robot mode may seem to take a little getting used to, but it makes for a striking figure and certainly looks deadly! It's still possible to find a few of these figures in the stores, so snag one before they're gone for good.
Posted by charlie on April 30th 2008, 11:09 PM

Share
---