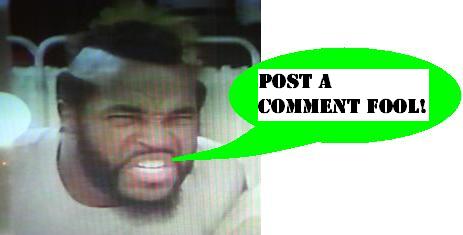 GI Joe 25th - wave 7
Few things would make me want to divert attention away from the spectacle that is the new Hasbro Indiana Jones toy launch, but having found the brand new GI Joe 25th Anniversary wave 7 is one of those things! This is really a great wave, even though it contains yet-another Snake Eyes, and another appearance of Duke. I mean, Duke has a gigantic American flag, and Snake Eyes is awesome so you can only be so frustrated to see him in yet another cool deco. Besides those two reappearances, you get one of my favorites, Spirit Iron-Knife (real first name: Charlie!) as well as Wild Bill. For the troop builders and Cobra fans out there, the remaining two figures in the set are a Cobra Viper and a H.I.S.S. tank driver - fantastic! Here is Spirit Iron-Knife, click on the image for his full page!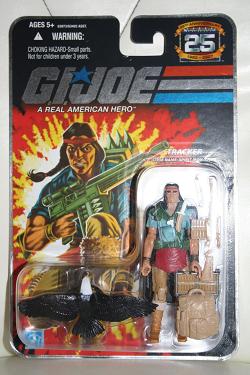 Also be sure to check out the
photographic index
of all standard issue figures in the GI Joe 25th anniversary line to date. If you're on a slower connection, or just don't feel like loading 50 thumbnails all at once, the
product codes page
is a nice concise list of the line so far, with links to the detail pages. Good luck on the hunt for these excellent new figures!
Posted by charlie on May 4th 2008, 01:08 AM

Share
---