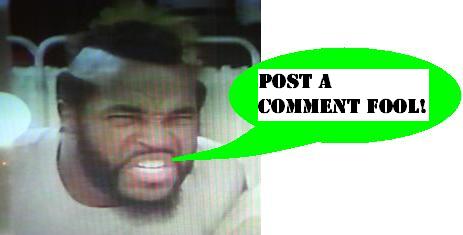 Indiana Jones - Cairo Swordsman 12inch
Today, by popular demand, we feature from the new Indiana Jones line, the giant oversized 12" Cairo Swordsman! Packed with several terrifying snakes, and a full head to toe soft-goods outfit, it's really a great figure. For some reason my picture makes him look jovial, but really he captures the self-assured, sinister look from the film. Click the image for his detailed page.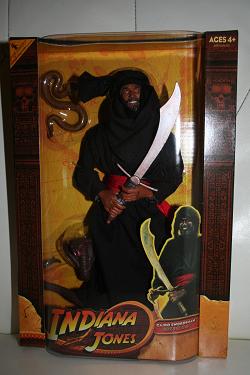 It really is fantastic that this figure, who had such a short bit of screen time in Raiders, has achieved such rabid cult status. We certainly all love the character, and the scene in which he appears, around here at the Preserve, and have to give a mighty thumbs up to Hasbro for making the Swordsman one of the very first 12" figures, as well as a 3 3/4" figure from the first wave! Let us not forget that he also has a mini-figure in the Adventure Heroes line, making for an amazingly solid showing; my fuzzy-math tells me that the Cairo Swordsman is only second to Indy himself in terms of number of figures in the toy line so far - smashing! In case anyone doesn't know the lore, the story I hear is that Harrison Ford was feeling a little 'off' that day, and requested that they try the scene the way we've all enjoyed it, rather than a big complex fight that was initially planned. Thus was born one of the greatest moments in film - sometimes stuff works out!
Posted by charlie on May 8th 2008, 01:18 AM

Share
---