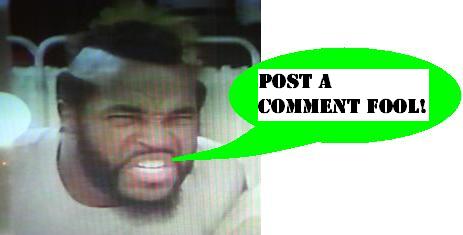 Indiana Jones - wave one basics complete
At last, all of the first wave of basic Indiana Jones figures from
Raiders of the Lost Ark
have been added to the Preserve archives in our burgeoning
Indiana Jones section
. Today, though, even in light of all of the fantastic figures in that 8-item wave, the feature is none of the above. Today, it is time to see the Indy related magic that you too can find in your corner grocery store - go out and get your very own Adventure Spoon!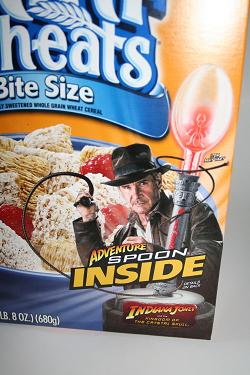 In specially marked boxes of Kellogg's cereals, meaning just about all of them, you can score some Indy related merchandise. Some of the offers are for slim discounts on a dvd of Raiders, but I felt it was much more worthwhile to actually lay hands to some cheaply made 'artifact' as quickly as possible. Enter the light up spoon! Probably using $0.01 worth of materials (go go imminent post-industrialization collapse) the spoon even comes in three different colors, so you indeed better eat your Wheaties - not that they are at all involved with this promotion - if you want to find all three! It's like those old ads where you have a towering stack of cereal bowls to equal the nutrition in one bowl of Total - you better enjoy those 12 bowls a day if you're going to save up for the free DVD, needing something like 24 proofs of purchase in a remarkably short time span - crunchy!  
So, be sure to take full advantage of the impending spring/summer movie season, and get yourself down to your local food library, and snag some necessities like cocoa puffs and Diet Dr. Pepper, with some classy Indy branding - you'll be glad you did!
Posted by charlie on May 9th 2008, 12:03 AM

Share
---