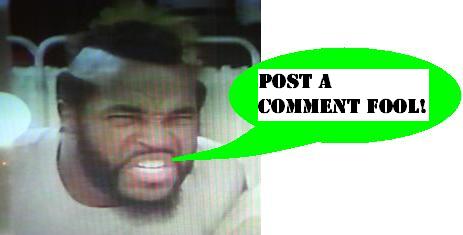 Indy Toys - Crystal Skeleton Mail Away
One of the most exciting things about the new Hasbro Indiana Jones toy line is that it includes not one but (count 'em) three mail away exclusives! Readers of the Preserve will doubtless remember the rabid excitement with which we confronted the 'Rescue Doc' promotion from the ongoing GI Joe 25th Anniversary line. In spite of fears that the figure claiming process was far too complex and unreliable in this age of instant digital gratification, and that the actual mailing of small stickers to a mysterious PO Box, and waiting a number of months for a promised product, would never work out, it of course did. Getting the GI Joe mailer, emblazoned with the logo boldly on a white industrial package was excitement hard to describe.
Now, as if some unforeseen authority has let loose the gates of 1980s style product mail aways, Hasbro continues their theme. Bolstered I am sure by the success of their Doc campaign, they promise us all three fantastic pieces that you need only trade some pack-in stickers, a nominal check, and several tense anticipatory months of your life to receive. Most people are no doubt aware of this promotion already, even if you have not yet entered the wonderful world of 2008 Indy products, but I feel it is topical today as the check is in the proverbial mail. The Preserve finally got its act together enough to harvest six 'artifact' stickers from 3 3/4" figure crates, and send away for the 'Mystery Figure' that Hasbro is still compelled to try to keep under wraps visually until May 22nd. Of course, these items will be sent to kids and collectors far after we've all seen the 'Crystal Skeleton on Throne' in the theaters, but that will make it no less cool.
Being as we are, tremendous fans of the Ark of the Covenant, it is the mail-away exclusive from the 12" figures that really gets our interest going, which is a 12" scale model of the Ark itself, and it looks to be really fantastic. Here is the picture of what we assume is that very Ark, as taken in Hasbro's Indiana Jones display room at Toy Fair, 2008.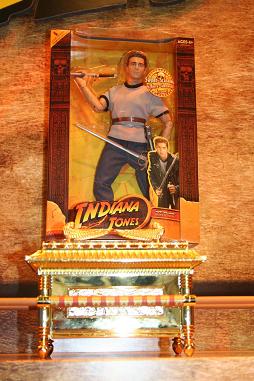 Hopefully the mass-produced version will retain that shimmering glory, and will arrive with the expediency of which we can only dream! Of course, it would help if we'd get that mail-away form in the mail too - soon!
Posted by charlie on May 12th 2008, 07:30 AM

Share
---