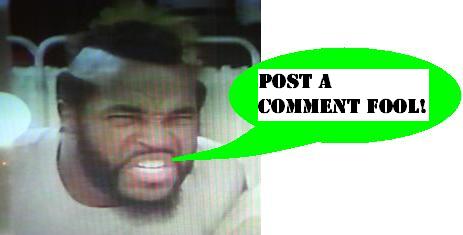 Transformers - Voyager Premiums
Finally we have posted the two Premium Series Voyager figures from the increasingly more massive Transformers Movie toy line of 2007-2008. With those included in the Preserve archives, the entire set of Voyager figures to date are available for research and review. Let's check them both out today, starting with Ironhide Premium Series: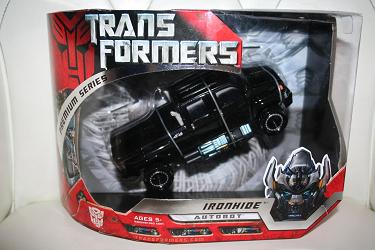 I do enjoy how Hasbro has updated the bio for these retooled figures, though sometimes it's sort of amusing in a forced way. Ironhide is amusing as it presents a picture of a grizzled old war vet, who is enjoying the downtime by fishing and occasionally detonating a pound of C4 on his property. He's hanging out with the Sector7 guy from the movie, and it sounds like they're having good times.  
The other Premium figure for the day is Blackout, the Decepticon that wrecked the bejesus out of the military base at the start of the 2007 film.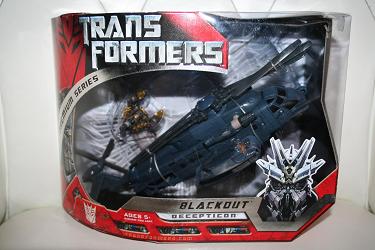 In a more movie-accurate styling, Hasbro brings all the excitement of the film to your living room! Or so we hear. He's painted as a highly self-disciplined soldier, who puts fastidiousness and order following ahead of all else. Let's see what part he plays in the new movie, hitting theaters in 2009!
Posted by charlie on May 16th 2008, 07:28 AM

Share
---