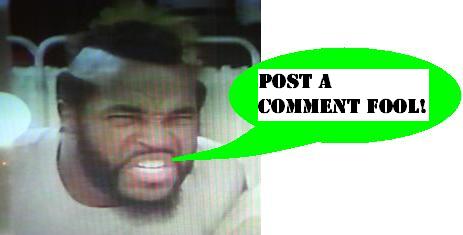 Indiana Jones - Adventure Heroes
As promised several days ago, so we here deliver with the start of the Adventure Heroes coverage for the new Indiana Jones line. Hasbro has really latched onto a winning formula with these little guys, and they are making a line of them for most of their major franchises. They are perfect toys for little kids from a safety and durability standpoint, they are simple and well designed from an aesthetic standpoint, and they are great little collectables of our favorite characters to top it all off! While all of the launch wave of figures from 'Raiders' are pretty excellent, we particularly love the Indy vs. German Mechanic set, since any time his big bald adversary gets some toy time, it's priceless.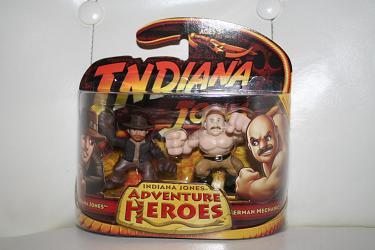 The giant oversized fists on the Mechanic, and the moderately large but not nearly as big fists on ol' Indy do a great job of conveying the match-up between these two, but we all remember who wins! Interestingly, the text on the bar code on the bottom of the package reads "Indiana Jones & German Boxer" compared to the more traditional title of "German Mechanic" which does appear on the front of the package. The last of the wave 2 Crystal Skull 2-packs was recently added to the Preserve, so we'll be able to bring you the full set of Adventure Heroes over the next week.
Posted by charlie on May 22nd 2008, 12:11 AM

Share
---