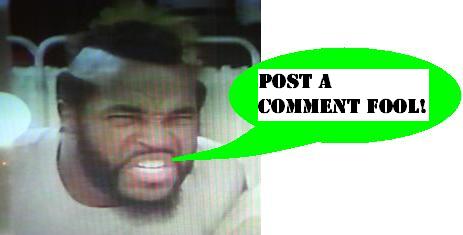 Transformers - Overcast Deluxe
Here is another AllSpark figure from the later waves of the Transformers movie line from 2007/2008. This one was hard to find for a bit, but then started choking the shelves as the line has come to the end and they don't want the shelves to be empty. Overcast is a repaint of Dreadwing, but I dig the colorscheme - something about it feels the smallest bit G1 to me, so that makes me glad. Click the pic for a few more images.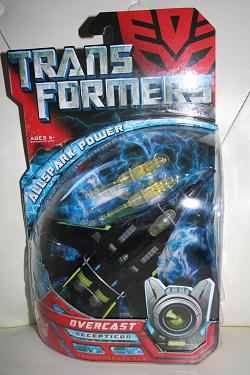 Overcast has a pretty cool bio, actually, given that some of them have felt phoned in. He has a penchant for making his own proprietary cutting edge weapons, and has nanite bombs and a weather-maker to generate his, let's assume, overcast look and feel. Other than his crazy uni-goggle head, a design I have been off and on about in the past, he's pretty rockin' and probably worth a look.
Posted by charlie on May 29th 2008, 01:37 AM

Share
---