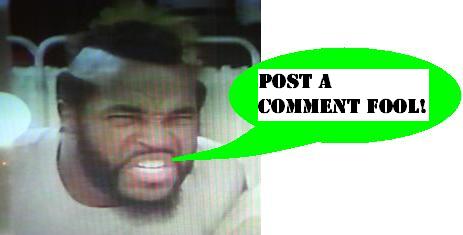 Indiana Jones vs Cairo Swordsman
Another fan favorite, ranking right up there in the Indy character pantheon with the German Mechanic, is of course the Cairo Swordsman. We've talked about him before, but never grow weary of the exercise, so mention again that it's spectacular to see a character with probably 30 seconds of screen time go down in history as such a memorable villain. Harrison Ford really deserves all the credit, if the rumors are true, given that he was 'under the weather' that day, and requested a slightly different take to the planned strenuous fight scene in the marketplace. Makes sense, you don't want to bring a knife to a gun flight...heh, guess that's what they were referencing in the new movie, go figure. Well, anyway, here's a cuddly version of the smiling swordsman, moments before he ate hot lead. Check out the Adventure Heroes memorialization of Indy and the Swordsman, and click the image for more pictures and data.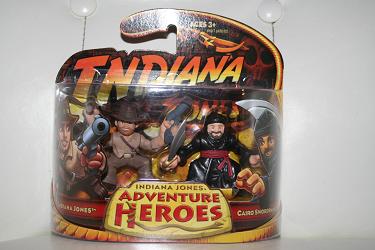 Slow and steady, that's how you get nine Adventure Heroes sets posted to the Preserve, at least that's what I'm banking on. Seeing the new movie didn't piss me off enough to cease all work on the new line, and in fact I enjoyed some parts of it (gasp!) but now that the pressure-cooker of excitement is off, the flighty thoughts of springtime turn again to the elusive likes of the latest GI Joe figure and comic pack waves. For while Indy is sadly choking the shelves around these parts (at least a few of the figures, like Mutt of course!) those Joes are still impossible to find. Hasbro, you are cruel and devious!
Posted by charlie on May 30th 2008, 12:14 AM

Share
---