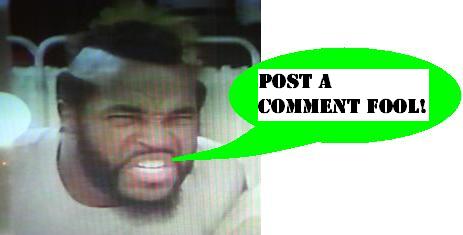 Mezco Summer Exclusives
June 03, 2008 Release
Mezco Heats Up The Summer With Limited Edition Exclusives
NY- Mezco Toyz
is doing all they can to make the summer convention season hotter then ever by releasing eight breathtaking exclusives between June and July. These white hot, limited edition exclusives will only be available at summer conventions and through Mezco Direct.
The Goonies: 1:6 scale deluxe Sloth
. The most popular Goonies character, Sloth gets super-sized! This deluxe 12" figure comes with a cloth coat and shirt (with a hidden secret beneath), removable pirate hat, sword, pint of ice cream (Rocky Road!), and a plate of food. Limited edition of 1000 pieces worldwide.
The Warriors: Red Faced Fury variant
. The 1st action figure to be released with Mezco's new hyper articulated 9 inch tall body, this exclusive red Faced Fury will feature more than 40 points of articulation, real cloth clothing, three sets of hands, a baseball bat, and the Mezco Action Stand which allows for a mind boggling variety of poses. Extremely Limited edition of 200 pieces worldwide.
HellBoy II The Golden Army: 3.75 inch scale Hellboy figure
. The first ever 18th scale Hellboy figure from the upcoming Hellboy 2: The Golden Army movie. Featuring over 18 points of articulation, complete with his trusty Samaritan sidearm, as well as his new six-barrel shotgun called "Big Baby" Also includes a display base. This 3.75 inch Hellboy is a limited edition of 2500 pieces.
Future Hiro
. "My name is Hiro Nakamura. I'm from the future." - Future Hiro. Once a simple salary man, Hiro Nakamura discovers his ability to bend time and space to his will. Future Hiro is a master of the sword-based martial art Battojutsu, and this 7inch scale figure features his legendary Takezo Kensei sword. Future Hiro is a completely new sculpted and molded figure and boasts nearly a dozen points of articulation. Recreate your favorite Heroes scenes or create your own, the only limit to the excitement is your imagination! Future Hiro is limited to 3000 pieces worldwide.
Cinema Of Fear Roto Plush: Hockey Edition Jason Voorhees
. Mezco's best selling Jason Roto Plush returns with a "chilling" new look. Wearing a hockey jersey (#13, naturally) this cuddly killer comes complete with his trademark machete, a rotted pallor and an all-new outfit with hockey jersey. A must have for Friday the 13th enthusiasts as well as hockey fans that enjoy their team a bit more on the aggressive side. Jason is a limited edition of 800 pieces worldwide.
Hellboy II: The Golden Army: Locker Room Hellboy
. Pulled from a key moment in the highly anticipated summer blockbuster Hellboy II: The Golden Army, this new 7inch figure features more than 18 points of articulation and comes complete with a scale BPRD issued gym towel, a six pack, his famous Samaritan. This exclusive version of Mezco's Hellboy will also come with a sculpted, three-dimensional Right Hand Of Doom keychain (only available with this figure). Locker Room Hellboy is a limited edition of 2000 pieces worldwide.
Living Dead Dolls Resurrection: The Second Coming
. Mezco's twisted minds exhume and re-imagine four more of the most beloved Living Dead Dolls; Sadie, Lou Sapphire, Lilith, and Lulu. Featuring macabre new accessories and darkly deviant designs, these lethally deviated dolls are sure to raise some hell. Living Dead Dolls Resurrection: The Second Coming is a limited edition of 525 sets worldwide.
Gomez
. Mezco's infamous mascot is also the secret agent of an organization known only as "The Void". This man (or roach) of mystery is up for any mission. Armed with his specialized arsenal Gomez is ready to take on any task. Gomez, doer of missions and lady-killer. Gomez comes complete with boom box, black martini, atomic pea shooter (ray gun), and zip sword (of ultra rare Magmezium). Gomez is a limited edition of 500 pieces.
All of Mezco's Summer Exclusives will be available in the online store,
Mezcodirect.com
, as well as at the famous San Diego Comic Con in July.
Posted by charlie on May 31st 2008, 01:13 AM

Share
---