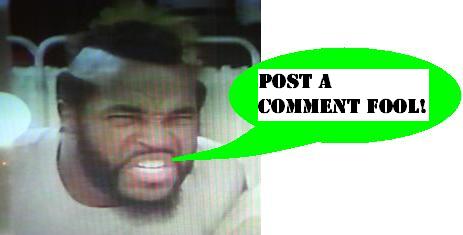 Indiana Jones - Cargo Truck
The third and final vehicle from the launch wave of the new Indiana Jones toys is everyone's favorite, the Cargo Truck! This, like the
Troop Car
, is from one of the most memorable scenes from the Indy franchise, and Hasbro has done a simply wonderful job with this piece. From the astonishingly great packaging that converts into a diorama, to the solid and vintage feel of the toy itself, and the great action features of the fold-down grille and rear whip to drag Indy along, it is well worth the $19.99 that you can hope to find it for in a store near you. Click the image for more pictures and the long 'bio' that describes the scene in case anyone has forgotten.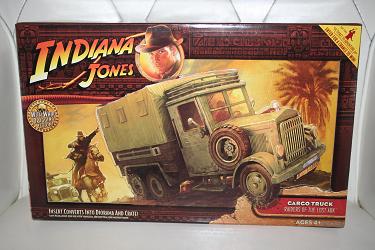 For a time it seemed that the vehicles were becoming more available, but now they have again vanished at least from the shelves in my town. Either way you can be sure they won't be around forever, so you really should consider picking this one up if you are any sort of fan of Indy or of toys in general, and I assume probably both since you're here at the Preserve! Of course, once you get this truck, you'll be 100% compelled to pick up at least one of the
German Soldier 2-packs
, so that you can properly staff your new truck. Then of course you'll need an Indy figure to battle with those Germans, and heck, you might as well pick up a few more while you're at it. So go forth, and find this great toy - you'll be glad you did!
Posted by charlie on June 4th 2008, 01:18 AM

Share
---