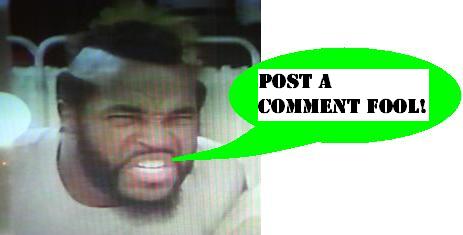 GI Joe 12 inch Dusty
Let's take a look at the first of the excellent Hasbro 12" GI Joe figures, the Joe's desert trooper, Dusty!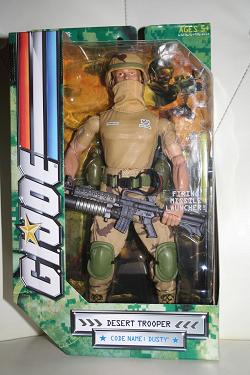 In a departure from the terrible way we often do things around here at the Preserve, we have actually opened up ol' Dusty so he can be better photographed, but those pictures are still in progress. For now check him out in his plastic prison, which still should let you get an idea of the high quality of the figure. The Uncle rightly notes that one trouble with these figures is the molded-on shirt. While doing it up with an actual cloth shirt would certainly have been much cooler, I fall back again on my price argument, and say that Hasbro still did a great job with these figures at $14.99, especially when the 3 3/4" figures are going for $7.99! Now, if only we could get some 12" scale vehicles....
Posted by charlie on July 21st 2008, 12:11 AM

Share
---