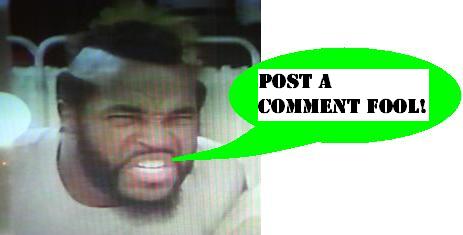 SDCC - GI Joe Movie Panel
One of the panels that we managed to attend at the convention discussed the upcoming G.I. Joe live action movie, as well as the impending G.I. Joe Resolute animated event. We were treated to a short promo clip from the animated show and it looks pretty serious. I probably will complain about it when I actually see it, due to various liberties and inconsistencies that will no doubt be contained therein, and the killing of characters will make me sad, but I suppose it's nice that the franchise is doing well enough to warrant such new explorations. The panel featured Larry Hama, who really had a lot of great Joe stuff to do during the show, as well as the screenwriter Stuart Beattie, and good ol' Lorenzo di Bonaventura as well as a host of other folks.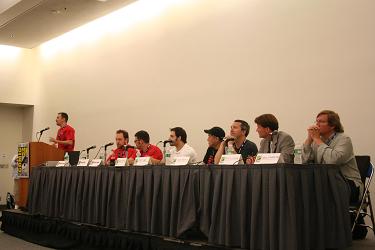 Sadly there was no footage from the new movie to be seen, but they had a series of still photos that we've basically all seen before. The writer of the piece seemed like a decent fellow, and he was enthusiastic about the action level of the new movie as well as being as faithful as possible to the characters we care so much about. Hopefully that will all prove to be true when it hits theaters next year. Click the image above to see the full gallery from the panel, along with all of the slides that were shown.
Posted by charlie on August 14th 2008, 12:00 AM

Share
---