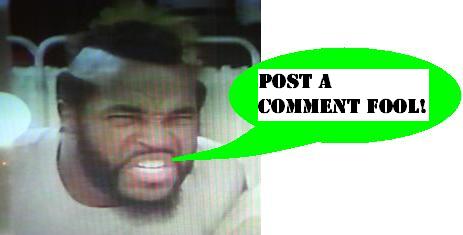 Transformers Animated - Bumblebee
Hot on the heels of
Jazz
from a few days ago, let's take a look today at Bumblebee from the Transformers Animated series. His character certainly fills the appeal-to-kids slot, and is energetic, reckless and impetuous. And those are his better traits! Well, seriously though, he does manage to grow on you a little as you watch the show, and they do some cool half-transformed effects with him, even going so far as to have him stick an arm out of his vehicle mode when he needs it - almost reminds me of the Gerwalk (Ground Effective Reinforcement of Winged Armament with Locomotive Knee-joint) mode of the VF-1 Valkyrie! Ok, maybe that's a stretch, but it's still sort of cool. Check out the toy, and the great job that Hasbro has done to really make the colors pop on the pack and of course the figure itself.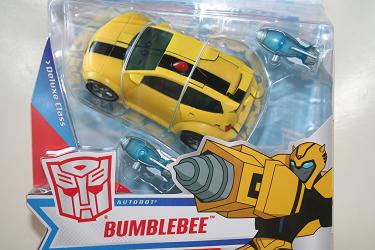 The cartoon has wrapped for it's second season (
guide
), so we're in massive daily reruns currently. The show seems to have been very well received so all signs point to a strong third season, and no doubt another huge wave of toys that we'll get to see at Toy Fair in February. Hasbro will certainly push this line strongly over the holidays, at least they should, and hopefully it will continue to sell as well as current retail trends indicate!
Posted by charlie on September 10th 2008, 12:43 AM

Share
---