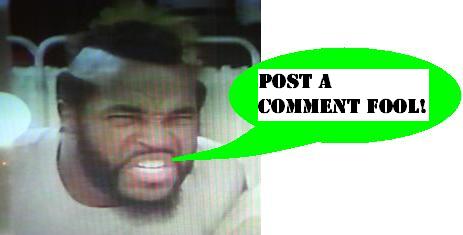 Indiana Jones Titanium Series - Flying Wing
While it is unlikely that we will see a full sized vehicle of the German Flying Wing from Raiders of the Lost Ark, at least Hasbro managed to sneak in a mini version in their Titanium Series while the line was still viable. Of course this is one of the favorite vehicles of the entire franchise among fans, given the fantastic scene in which it played a major part, when Indy fights the fan favorite German Mechanic! Sadly the Mechanic was to meet his end in the propeller of the Wing, but it was a hell of a fight and one of the most memorable parts of the movie for the hard core fan. Check out the Titanium Series Flying Wing - they did a fine job!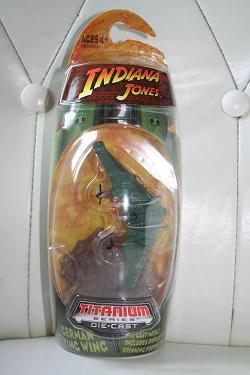 I still remember going to Disney World back in the '80s, and they had a whole Indiana Jones show set up at MGM Studios where you could watch basically a huge and elaborate floor show which reenacted moments from the movies. The one that stuck in my mind was of course the fight we were just talking about, which culminated with the German Mechanic being 'hit' by the propeller of the stage plane, whereupon he dropped through what I assume was a trapdoor in the seemingly solid stage (which all the spectators looked down upon from tremendous stadium seating) with a giant puff of smoke, red confetti and blood colored streamers - how risqué for Disney! Seeing the Flying Wing always reminds me of that trip, so of course I think this is a great piece - be sure to pick it up while it is still available!
Posted by charlie on September 11th 2008, 01:04 AM

Share
---