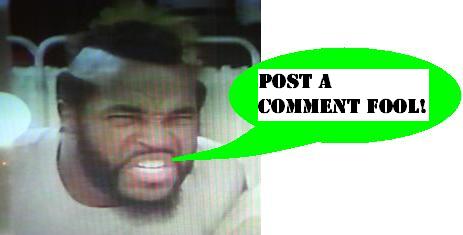 WalMart Exclusive AllSpark Deluxe Transfomrers, Wave 2
As reported a few days ago, a trip to a neighboring town managed to scare up a complete set of the three new WalMart Exclusive AllSpark Deluxe figures from the twilight of the Transformers Movie 2007 line. These three new figures represent the second wave of such from WalMart, and are a fun and strong entry in the exclusives set for this massive product line.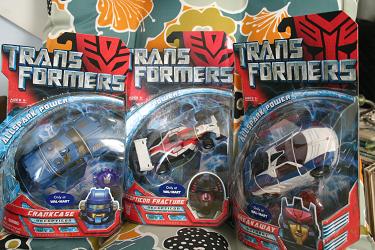 Collector Tip:
So that no one forgets, this is a reminder that the Fracture figure is an homage to Crasher of GoBot fame. Make sure you at least pick up one of those figures when you see her, as she is the rarest of the set.
Interestingly WalMart is restocking some of the first wave of their deluxe figures along with this second wave, so if you missed Big Daddy or Grindcore the first time around, you may have a second chance that doesn't involve the eBay scalpers, and we're all a lot happier to sidestep that action aren't we!  
Look for individual profile pages on these figures in the next few days, which will finish off the WalMart Deluxe exclusive set coverage (until the next wave, probably)!
Posted by charlie on September 26th 2008, 11:31 AM

Share
---