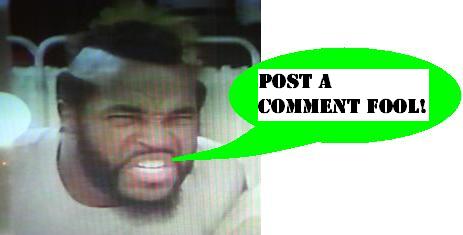 P.K. Dick Robot
I find it delightful that
Dave Chappelle's Block Party
is perhaps the highest rated movie at
rottentomatoes.com
. Now the crime of it all is that I haven't seen it yet, expecting perhaps that it would be a little too much like
The Luau
which, while a good time with a bbq salmon dinner, I wan't looking to see on the big screen. My fatal flaw in reasoning was not considering that Chappelle is involved, so I really must make sure to see this, and better in the theatre to add a little more to the bottom line and show Dave that he's the man.
During coverage of
Wired's NextFest
, I saw one of the most astounding things ever - a company had created a next generation
robotic machine
, which was made to look like the Science Fiction novelist, visionary and condemner of the human condition, Philip K. Dick. They had the robot set up in a
cozy living room
from the 70s. The perfection of seeing a robotic replica of the person who, through their writing, inspired Blade Runner, along with countless other spectacular films, is enough to set one right on edge, but then to push you right over it, you find that the robot is programmed with what sounds to me to be one of the most outstanding AI programs ever created. Populated with data from his written works, as well as life-imitating physical mannerisms, the result is the closest I've ever imagined to a 'replicant' that I've seen in my lifetime. And it gets better...
About a month ago, while on tour, the robot (or at least the head)
vanished
under mysterious circumstances. The story goes that the designer was on a whirlwind world tour, country hopping and showing off this amazing creation at the request of companies and nations everywhere, when on day 14 of a sleepless journey on his way to Google's headquarters, he left the carry-on containing the head of pkd in the overhead compartment of the plane, and transferred, continuing his journey! Upon realizing what he'd done, he attempted to recover the bag, but it has never been seen again. The greatest suspicion, I believe, as suggested by the creator himself, is that the bag was discovered by an overzealous airport security guard, and that the robotic head of Philip K. Dick, appearing to be a bomb in the x-ray machine, was remote-detonated...by a robot. It's the only scenario that I could have ever imagined that would possibly trump the creation of the robot in the first place. Somewhere pkd is pleased at what we have become, and if you have read his work that's not a compliment.
Posted by charlie on April 10th 2006

Share
---