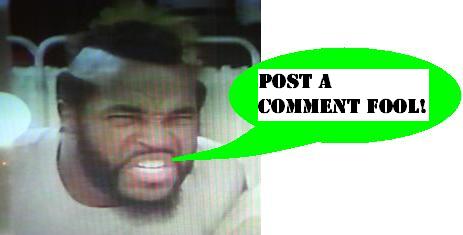 Uncle Update from LI
The Uncle
has this to say:
Update from Long Island
You already know that I met Cassanda Peterson, the mortal disguise of Elvira, Mistress of the Dark at ICON. She was selling pictures of herself which she would then autograph and 2 DVDs. The offerings were
Elvira, Mistress of the Dark
and
Elvira's Haunted Hills
.
The first time I saw
Mistress of the Dark
was one fateful sunday afternoon on a local tv station that is sadly no longer in existance. Channel 11 WPIX I believe. Every saturday and sunday they would show these phenomenal movies; movies I would later come to appreciate for how unique and different they were despite severely limited budgets. I clearly remember watching one double feature of Flash Gordon followed by Invaders from Mars while in sixth grade. I must have been 12 years old and the year must have been 1995 for those of you keeping count. Remember, this was pre-DVD. So while many of the movies I am about to list seem unremarkable (most can be obtained right now at Bestbuy for $5.99), they were decently rare at the time. I remember them showing (and me watching) Conan the Barbarian, Conan the Destroyer, Red Sonja, all 4 death wish movies, Action Jackson, Berry Gordy's the Last Dragon, The Wraith, The Gate, and others I can't remember. 80's B-movies one and all, and a goldmine for someone like me who missed out on them the first time around.
Anyway,
Mistress of the Dark
is one of those movies that deserves a huge cult following but does not have one. If I had to wager a guess, the studio that originally released it most-likely tried to sell it as a horror movie, and it blew up in their faces. Then again, perhaps I am overestimating the demand of individuals to pay money to see Elvira's breasts. Make no mistake; Mistress is all comedy. Go ahead and name drop Army of Darkness and Reanimator. You won't impress me. Talk about the outdoor cook off scene in Mistress and you have my full attention.
I decided to NOT get Mistress because I know I am going to pick up Anchor Bay's fright fest six pack. Designed to look like a six pack of beer, this $23 box set contains SIX DVD films (Mistress, Sleepaway Camp, one of the killer tomatoes movies, one movie with Jeff Goldblum and Ed Begley Jr. on the cover and 2 others I can't remember). I decided to spring for Elvira's most recent movie, 2002's direct to DVD feature
Elvira's Haunted Hills
. I really should have thought twice when the 2 main stars of the film are Elvira and Richard O'Brien. You know, the guy who was the butler in The Rocky Horror Picture Show. He was also one of Timothy Dalton's men in Flash Gordon.
How is the movie? I have only watched it half way through. Sample joke: Man (to Elvira) "The villagers say this castle is haunted." Elvira: "Who listens to the village people anymore?" Another issue that warrants an entire article on itself; Elvira's breasts. I'm not going to take this article that far, but this is a topic that bears repeating. Elvira's breast size wildly fluctuates throughout the picture, sometimes within the very same scene. I am no filmmaker, but aren't there continuity people whose entire responsibility is to watch for things like this? Many people may be happy just to see Elvira's breasts, but these continuity errors just take me out of the movie and get me wondering things like "how on earth does her breast size keep changing? Did she use different techniques and camera tricks almost like a magician?" Then there was the Elvira burlesque song with sexual references that even third graders would groan at. Elvira, we get the point. You like to have sex. I immediately identified with Richard O'Brien's character who was covering his ears during the scene.
In all fairness, I haven't completed the movie. Some of the jokes made me laugh despite myself. But I hold Elvira to much higher standards. Sometimes, it is wise to stick with a sure thing. I would like to end this rumination with a quote from Elvira's Monster Rap; "Monster rap, everybody clap, everybody move, and everybody snap."
Posted by charlie on April 4th 2006

Share
---