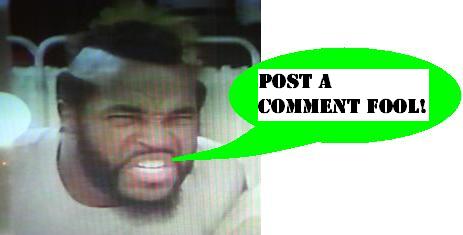 hts.com order, G.I. Joe Wave 10
While rumors abound that the 11th wave of G.I. Joe figures are already hitting retail (which includes the awesome Matt Trakker M.A.S.K. tribute figure) we have yet to see a single indication that wave 10 was ever in stores around these parts. It is therefore all the better that over a week ago we broke down and ordered up the wave (well, all except the Wraith sadly) from hasbrotoyshop.com, even scoring them at $6.99 a piece before the $1 online price increase! They arrived today, along with three of the excellent new Transformers Robot Heroes packs, and the 12" Dovchenko figure from the now defunct Indiana Jones line. Observe!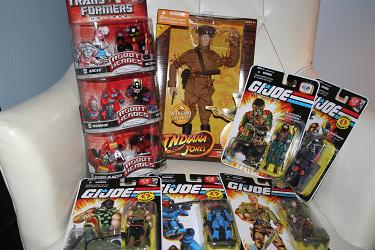 It was imperative to secure that Dovchenko, since while we certainly have no love for the new movie, it will rankle us to no end to have an incomplete set of what is a very finite series of figures. Sadly the "Indy in German Disguise" that we
saw on display
at the San Diego ComicCon seems to have been cancelled, though there are also rumors that one or two have turned up, and are fetching over $100 on eBay currently.
As was the case with wave 9 of the Joes, this wave is also fantastic, and the Para-Viper, Croc Master and Mutt & Junkyard really stand out as fantastic figures. Hopefully we can snag the Wraith in both standard and rare chase translucent blue version before all is said and done!
Posted by charlie on November 3rd 2008, 07:42 PM

Share
---