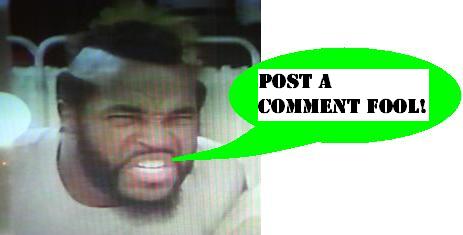 Transformers Universe - Target Exclusive Comic 2-Packs
Hot on the trail of the latest and greatest,
The Uncle
met with fantastic success this weekend on the hunt! The Target on his run had just put up an overflowing endcap, prominently featuring the new Target exclusive Comic 2-pack Transformers Universe sets! Each pack gets you a pair of classic characters which are excellent repaints from recent lines, as well as a comic! The packaging is really sharp, and carries forward the Universe theme well. While seeming a little pricey at $30, it actually works out since you get a Voyager and Deluxe figure which hits that $30 mark from standard pricing, plus a comic! Click either image below to be instantly whisked away to the page for that set!
Autobot Ambush:
Standoff Beneath the Streets: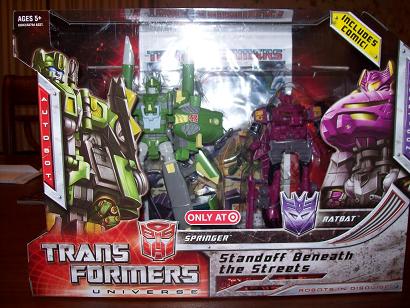 Posted by charlie on November 17th 2008, 07:13 AM

Share
---