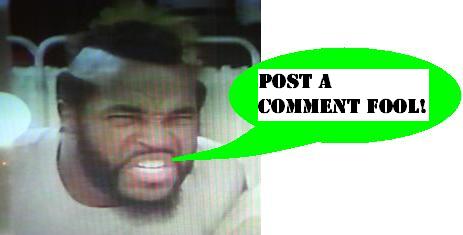 Uncle Cybertron Toys
I just spent $37 on Transformers. All things considered, there have been much worse expenditures for my wallet. One of these days I am going to say "screw this" and purchase every damn Cybertron toy that I don't own because they are so much fun.
Back to the topic, the items are sold in two-packs (Longhaul+Hightower and Bonecrusher+Scavenger), who combine to form Constructicon Devastator. These four bots are repaints of 4 toys from the Robots in Disguise line. This line came stateside in the year 2000, and was based of the Japanese line Car Robots. The four RID Gestalts were released as autobots complete with horriffic paint jobs. I had no desire to own a green dump truck and an orange crane so I initially passed. But seeing these 2 sets in Target in the classic decepticon green and purple cried out to the inner chid in me and I knew I had to have them. The original G-1 Devastator was such a sweet toy. I never had one as a kid, but I distinctly remember a friend of mine got the G-2 version which was re-released in the early 90's. If someone so much as breathed on him he fell to pieces. It was such a Sysephisian endeavour just to keep him on display.
I could just tell this set was going to kick all sorts of ass, despite the fact that Mixmaster and the other robot were missing from the lineup. Robots in Disguise had another Gestalt that I bought when it first came out consisting of three trains. Something about train transformers really appeals to me. I highly sugggest taking a look at the Astrotrain prototype- he retains his status as a triple changer and changes from a futuristic shuttle to a bullet train and is simply breathtaking. Anyway, I got the 3 train Gestalts, Rapid Run, Midnight Express, and Railspike and together they formed one of the best Gestalts ever, Rail Racer.
After freeing each decepticon from their wire twist prisons, I broke out the instructions. This is where my day went south. You see, Takara decided it would be a great idea to resurrect its "scramble city" mechanic. This means that Longhaul, Hightower, and Bonecrusher can be used for either the left leg, the right leg and the lower back of the Gestalt. Three of the 4 robots have FOUR different transformations, with Scavenger having two. That is FOURTEEN different transformations that these guys have. Simply put, the instructions look like something out of a mechanical engineering text book. Throw in tiny pictures with only vague allusions of what a person actually does to change these things, and you get 45 minutes of uncertainty. I still haven't figured out how to get them all together.
In conclusion, this is proof positive that Takara and Hasbro does not make these things for kids. There is no way in hell I would have spent 15 minutes as a kid trying to decipher the instructions, especially when Inspector Gadget was on.
Posted by charlie on March 30th 2006

Share
---