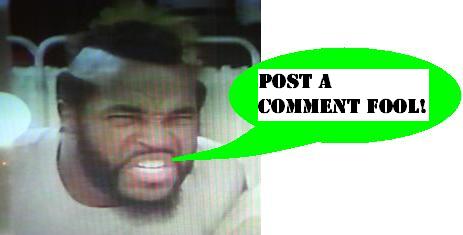 GI Joe Modern Era - Cobra Bazooka Trooper
Continuing our march through the 10th wave of figures in the new G.I. Joe line, we find ourselves investigating the Cobra Bazooka Trooper. Amusing to get this figure so closely on the heels of Bazooka from the Joe team, but I guess that helps to maintain the balance of Bazooka power!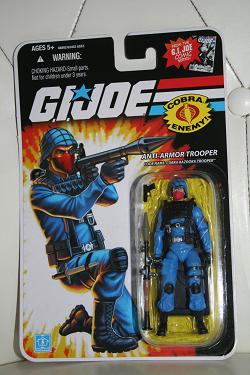 Another great looking figure, with great looking card art as well! The mesh design on the helmet is a great detail, and the paint on the bazooka itself is wonderfully reminiscent of that scene in Sledge Hammer when he brings down the entire apartment building to get the sniper.
You also have to love the bio, which indicates that these troopers have no patience for the higher-ranking troops in the Cobra organization who have 'skills' and 'fancy equipment'. These barely-trained grunts prefer running through battle with their one specialty weapon, and taking devastating pot-shots at whatever moves!
Posted by charlie on November 22nd 2008, 10:36 AM

Share
---