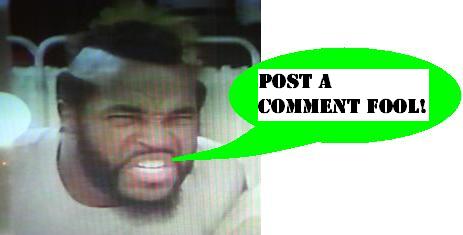 GI Joe and Indy Toy Haul
What a great looking stack of product these two vehicles make. Hasbro continues to turn out the awesome with the F.A.N.G / C.L.A.W. set from
G.I. Joe Modern Era
collection, and the fabric covered Cargo Truck from the now terminated
Indiana Jones
series.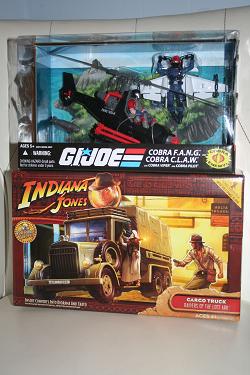 The Cobra vehicle 2-pack is really an amazing deal. Giving you two figures and two small vehicles for the $15.99 price is just out of whack in a world that tries to charge $7.99 per single carded figure. As mentioned earlier, stores seem to be adjusting that price down slightly, as they somewhat overshot the customer price tolerance as indicated by the languishing figures on pegs across the land.
Also somewhat puzzling is the Indy vehicle. While I do love this Truck, and the packaging is 3-D and gorgeous, it is funny in a line with only 3 distinct vehicles to re-release one with a fabric rather than molded plastic top. The result is awesome, and of course was easy for them to achieve (no need to make an entirely new vehicle) but it joins the list of confusing decisions which surrounded this line.
Overall, though, two great items, and both somewhat rare. The recent cancellation of the wave 5 G.I. Joe vehicle line by Hasbro has yet to be explained (hopefully it is just postponed), but it is sure to make the existing released vehicles that much more desired.
Posted by charlie on December 4th 2008, 12:46 AM

Share
---