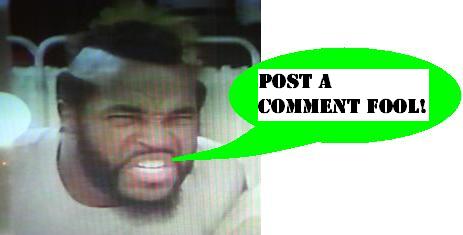 Bravestarr - Fort Kerium
Does anyone remember Bravestarr? Well, it was an awesome show, and is now even available, in two volumes, on dvd! Well,
The Uncle
met with some solid success on eBay, managing to acquire a beautiful boxed example of the Fort Kerium playset from this excellent line of toys. We don't have a complete write-up on it yet, but for now enjoy that spectacular art on the box front. Remember when toy aisles looked like that? I sure do, and as hard as Hasbro and Mattel try to be awesome these days, nothing will quite equal the heyday.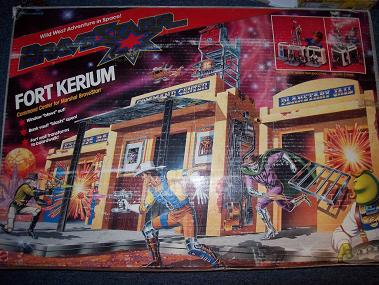 Fun Fact:
Sue Blu
provided the voice of Judge J.B. McBride for the cartoon. You may also know her as Arcee in the Transformers universe, and she is now the voice director for the Transformers Animated cartoon!
Posted by charlie on December 13th 2008, 12:05 AM

Share
---