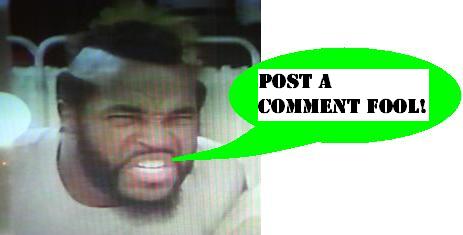 Masters of the Universe Classics Wave 1
Finally at the end of their long journey from, apparently, Ontario Canada, the first two figures in Mattel's Masters of the Universe Classics line have arrived! Well, technically the King Grayskull figure which was exclusive to the San Diego Comic Con was the first figure in this line, making He-Man and Beast Man figures #2 and #3 respectively.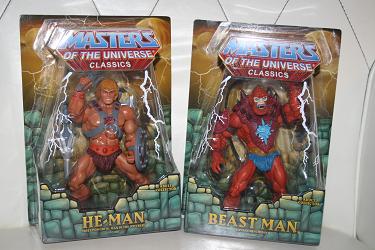 They are really a sight to behold, and everyone better enjoy that removable armor which is ostensibly why they were several months late in shipping. Skeletor will join the ranks soon, as he is the January 2009 figure and that will be here before you know it. Shipping woes aside, this is a great start to the line, and I hope that Mattel is meeting the sales figures that they had set for themselves in order to keep this party going!
Posted by charlie on December 17th 2008, 06:29 AM

Share
---