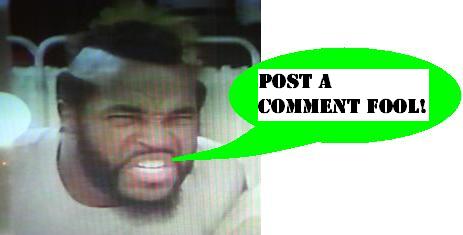 Happy New Year, and Vectrex - Cosmic Chasm
Happy New Year!
Let's ring in 2009 with the opening of another important wing of game coverage here at the Preserve - namely the Vectrex Collection! This system is so cool and unique that it is high time we started to feature even the partially complete game collection that we have for it. To get things started, look at this simply beautiful complete Cosmic Chasm game. The intact plastic insert tray, the gorgeous 1982 screen printed (like a pinball backglass or arcade marquee) overlay with paper sleeve, and gray-tone instructions and cart - what a package.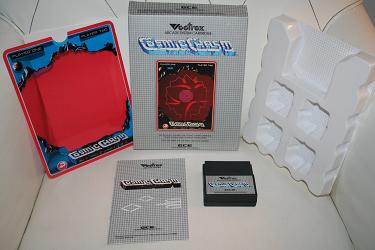 For anyone who isn't up to speed on the
Vectrex
, be sure to stop by the
main page
for it to get a look at this great device. It is a totally self-contained unit, featuring a small vector screen like a Tempest or Asteroids arcade machine. With the use of a unique overlay for each game, you could at least change up the appearance somewhat. There's really something special and unique about playing one of these units - it's a level of feedback and control that your brain just can tell is missing from the modern day imitations!
Also, check out the high score by Wayne on December 27, 1983! That's what I love about old items - their history, their story. I like to imagine that Wayne got his Vectrex and that game for Christmas in 1983, and that was his first excited score recording. Much like most of my college notebooks, the diligent note taking stopped soon thereafter, but we get this great historical record. Wayne, if you're out there - thanks for taking such great care of your game!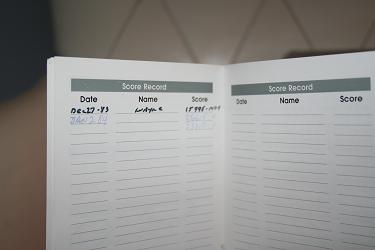 Posted by charlie on January 1st 2009, 12:01 AM

Share
---